"My heart is steadfast O God.
I will sing and make music with all my soul.
Awake, harp and lyre; I will awaken the dawn.
I will praise you, O Lord, among the nations;
I will sing of you among the peoples."
-Psalm 108:1-2
 
Zemer Levav, pronounced (ZEM-er Leh-VAHV), are the Hebrew words Song of the Heart.
Mark and Shimrit produce a fresh and vibrant sound, blending ethnic and folk with both modern and ancient instruments. Shimrit writes songs of exhortation, worship, and praise, from scripture and from her heart. She plays harp and flutes. Mark adds percussion, guitar, saz, and oud.
Sign up to receive our newsletter!
Join Shimrit's Subscription Page!
Book Two is Finished! Follow me as I begin book three,
and the continuing work on the CD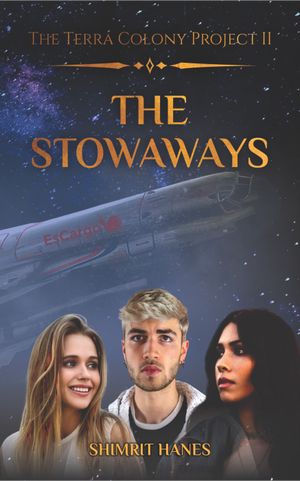 A photo of book 2 in the series. I'm now working on book 3.
I'm making a shift from Patreon to a Subscription page right here on our website. Patreon is supporting some causes that I'm not desiring to be connected with, nor do I want a portion of your giving to go to those causes. This will also lighten my workload as all my posts will be in the same place, this website!
The CD "Songs for the Weary" is being recorded song by song. Three songs are almost finished and we have five altogether in the works and we're now back to recording once more. It's  been slow going, with several holds put on it as we dealt with emergencies here, but we're excited about the songs. I'll be sending links to rough mixes of two of them to those who subscribe here.
Support starts at two dollars a month, but you'll get almost everything at five. If you subscribe for twenty or over you'll get my cell number and the option to visit us and we'll show you around our beautiful 'Nature Coast' area!
You choose the amount per month you want to give and you'll have access to Subscriber only content online. You'll also receive all new releases both book and song, 1 week before anyone else.
Your special content includes:
For two-four dollars
A blog reporting my progress on new songs and my book

Monthly video reports and updates 

Videos of new songs

 in the rough
For five-nineteen dollars
Chord sheets of some new songs

Sneak peaks of new projects

The new book chapter by chapter as I complete it

A monthly Zoom meet and greet/Q&A
For twenty dollars and up
My cell number, call or text me!

The option to visit us here in Florida (call me for details)