Why We Disappeared

I pray that your Chanukah was blessed! I always take it to heart as a time of reassessing my commitments, and dedicating myself afresh to living as God's light in this world. For those who don't know "Chanukah" literally means dedication, as our people cleansed and re-dedicated the temple of God to a pure worship and service. 
I can't believe that two months have passed since we arrived home from our last tour. Time seems to be flying by, and before I know it, another week has passed! I don't know if it's just because I'm getting older, or if it is an "end of days" thing, but it amazes me.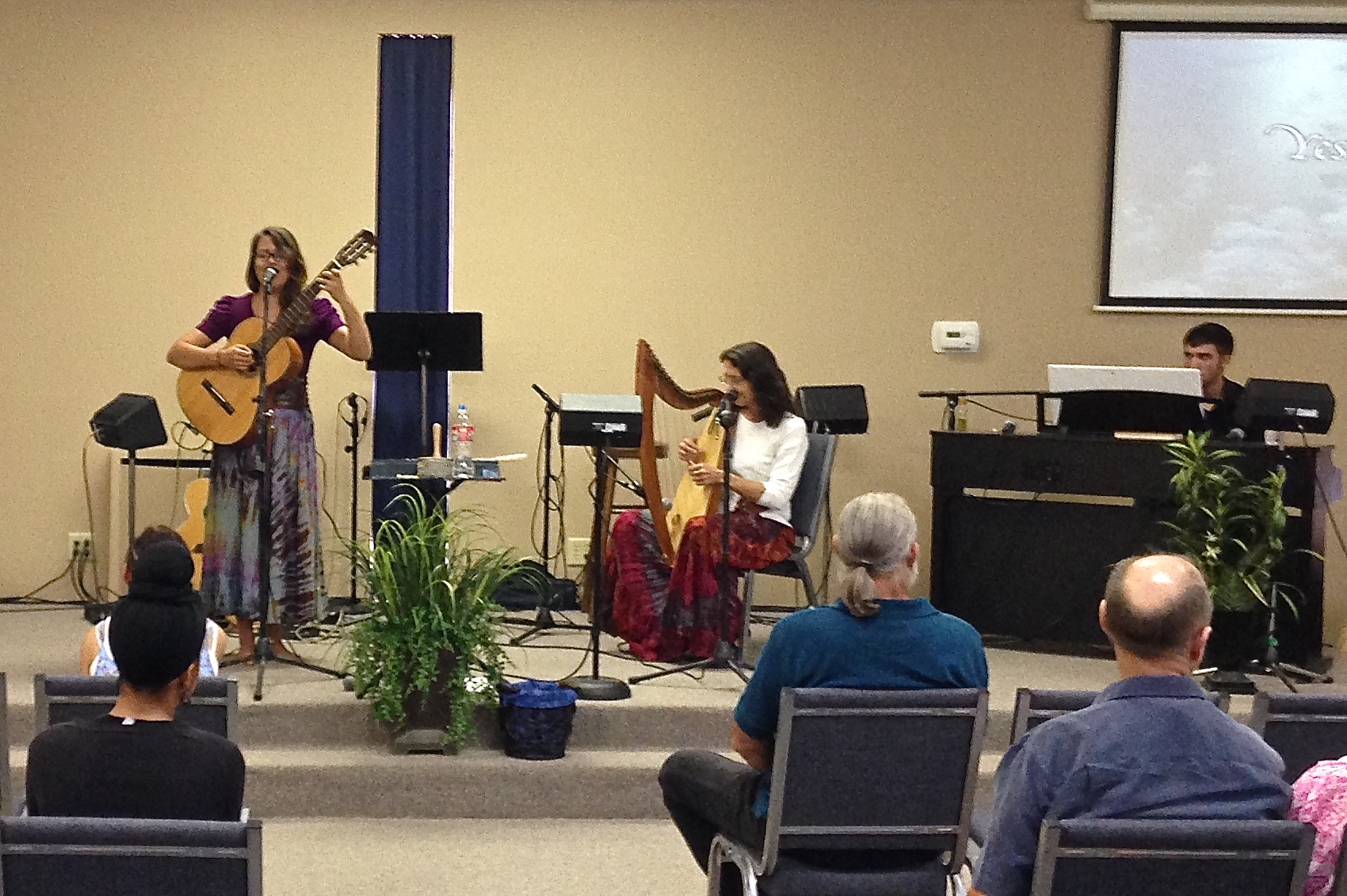 A Very Busy Tour
When my best friend passed away, I didn't have the heart to do anything. I needed to make phone calls to book our summer tour, and I just couldn't pick up the phone and I didn't want to talk to  anyone! I knew that we needed to prepare, we were called to go, so I called a friend, told him the situation, and asked him if he could do it for me. 
Bless Adonai, he said "Yes!" 
Mark said, "We need to try to book three to four concerts a week, as many as we can do this year." We are not on the road 24/7/365 anymore, and because of that we won't be back west for two years. 
One of the beautiful flower arrangements sent
to my friend's family. It is still very hard.
The Strangest Tour Ever!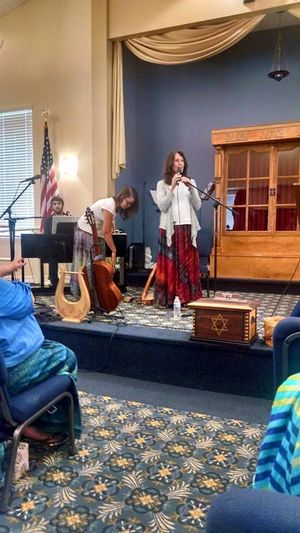 Our friend booked us busy, and when it was time to go, the RV wasn't ready, so the first couple of concerts (since they were fairly close) we did with the car pulling a trailer for our equipment, and then returned home to give Mark more time. 
Each thing that was wrong with the RV turned out to be much worse than expected, so Andre' and Kerah, with brother Gabe and I, left in the car (no trailer) with minimal equipment in the trunk  and between Gabe and I on the back seat, and headed for Texas. 
Two months later (two thirds through our tour!) Mark finally caught up with us in northern California. 
The Lord took amazing care of us in my little car. He provided through wonderful people and congregations: Meals, hotel rooms, houses, gas, and snacks for the road. We were so busy driving from place to place, So exhausted when we fell into bed at night, and being in the car so much I had no time or place to write a newsletter, so for those not in our path it was as if we dropped off the face of the earth! We are alive and well however, and we travelled to these states this tour: Florida, Alabama, Texas, New Mexico, Arizona, California, Oregon, Washington, Montana, Wyoming, Colorado, Kansas, and Arkansas We then spent two weeks with Our daughter Shalisha and her family in North Carolina, before heading home. 















The Vision Grows 
We've experienced even more changes! 
I wanted/needed to get this newsflash out, but Kerah and I are working on a really nice newsletter not only with photos, like this one, but also links to youtube videos as we feel that to really share our hearts, there's nothing like face to face! 
We are excited to share our progress here, and the stumbling blocks we have come up against, as well as the victories. 
We really desire to connect at this crucial time in our lives and at this time in history (His-story!) 
We are  trying hard to stay connected, both through our newsletter, and on our social media sites. Pray God moves those who are internet providers in this area to improve our internet in this area. Both internet and cell reception are poor here, and that makes it difficult to stay in touch. 
Pray also for provision for us while we are not touring. We are trying to balance cleaning up this land and building for recording,  with trying to make a living while we are not traveling. 
The Lord bless and keep you all safe in the palm of His hand, and in the shadow of His wings. May we all grow together from glory to glory! 

~Shimrit Hanes
​

Shimrit with the new chickens and our baby ducks. 
The ribbon is to keep hawks out.
 
On top of losing my friend, right before we left 
our little dog was killed by neighborhood dogs.