Shalom Y'all, 
What a crazy time we're living in! So many are so reactionary. It's too easy to slip into reacting to others reactions and the ripple effect becomes a slap-back effect. 
Adonai has reminded me that I need to have more compassion for the lost and the blind, and stop reacting in irritation and anger. To stop laughing at the outright foolishness, and pray for these people. We need to remember who we are and where we are. His children wrapped in His love. 
A Suicide Attempt (a wake-up call?) 
Two weeks ago, our youngest decided to end her life and overdosed on her medication. She recalled to me tearfully when I arrived and visited her in the hospital that, "In the heat of the moment, I forgot I had parents, I'm sorry. When I thought of you getting that phone call, I had to get help."  
Her name "Natanyah Goel" is Hebrew and means "God has given a Redeemer". God spoke to my heart a couple of months ago as I was laboring in prayer over her and asked me "What is her name?" He then said, " Am I not powerful to redeem?" Because of this, I had tremendous peace when I got the call about her attempted suicide. 
I spent a week in the Philly area, and spending time with her and her friends was really a blessing for me. I had been praying for all of them, and getting to meet several of them, and tell them that I love them and have been praying for them was amazing. 
What kind of breakthroughs will I see among her and her friends as I continue in prayer? I don't know, but I have much hope in the power of Adonai to reach them. I'm learning much about being prayerful, kind, patient, and loving, instead of critical and judgmental. My baby learned that I really do love her, and that I don't hate her friends just because I don't agree with their lifestyles. She couldn't understand that. This generation has been taught by the enemy that to disagree, is to hate. We have to show them that we can disagree, and yet love very deeply. 
I am deeply grateful to all the wonderful people both family and friends who gave sacrificially to make that trip possible. 
Our Ongoing Projects 
This is so exciting! We have one song finished! I'm sorry that it's not "Butterfly" but that one is finally nearing completion also. We decided to prioritize "You are My Strength" because we had a live version that we recorded at one of our concerts that was just stellar, and we knew it would take very little work to get it ready for upload and digital sale. Well it's ready, and I was going to upload it today, but the library's internet is moving so slowly! Which brings me to the other project that is close to completion. ("You are my Strength" is now UP! Just look at the player at the bottom of this page. Listen, and if you like, click the price to buy)
Our music video is in the final stages of editing. It's been such a process and we have run into problem after problem, and it has been difficult working long distance with our editor, as internet is very poor in our area, even in town here! I wanted to upload the new song to our website, and the last few video clips to dropbox for our editor to do the last two sections at beginning and end. One 53 second vid clip is taking an hour to upload. I only have another hour and a half of library time. Such is life in rural America. 
So I'll have to come back tomorrow to upload the music. It will be the first song in our "Site-Wide Player" at the bottom of any of our webpages . It will have a place to click to pay and download the file. I'll probably also release it on Amazon over the next couple of days, depending on how often I can drive into town and come to the library. 
I'll do a short newsflash when the video releases, so watch for that. 
Recent Concerts 
We had the privilege of doing two concerts right here in Florida last month, both in the Miami area. Adonai totally put the weekend together last minute, and we were so blessed! 
One was a small Messianic Congregation that meets in a small hotel conference room, and the other was a tiny Haitian church. The ministry was sweet, and the Haitians loved us and want to have us back.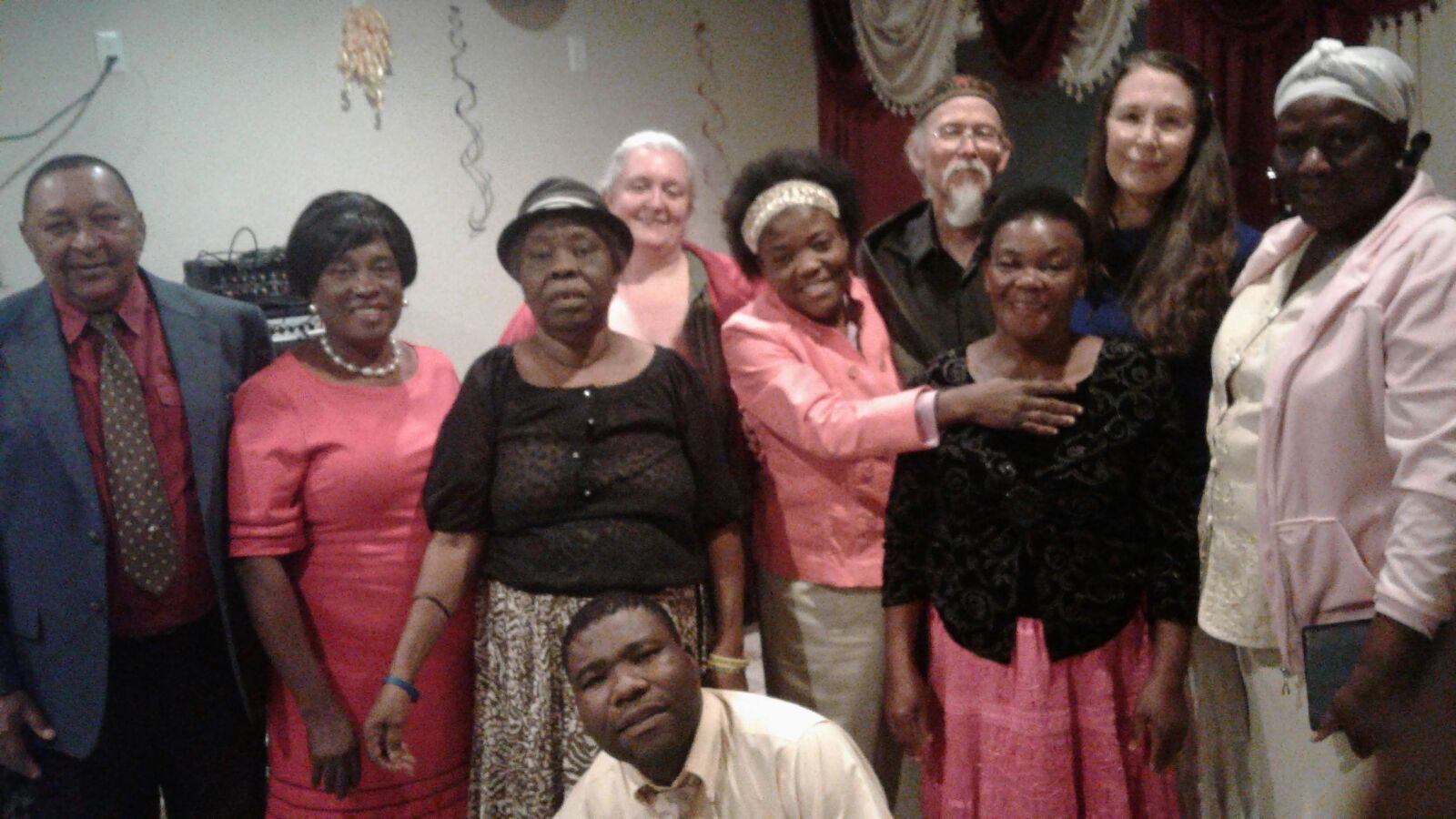 Prayer Requests: 
Please pray for… 
our youngest daughter Natanyah 
salvation for her friends Alice, Needle (his last name), Eion (pronounced ee-an) and Matea (Ma-tee-ah) 
that we are able to get "You are My Strength" uploaded with no issues. 
that we can get "Butterfly" finished and uploaded 
for the music video of the song "Even There (Ps 139)" finished and uploaded to YouTube 
Needs 
We are finding it doable but more and more difficult, trying to live in an RV that is also a recording studio, mixing and mastering studio, rehearsal studio (try to imagine our instruments set up in a RV living/dining area), and kitchen/dining room for 4. 
We were planning on building a studio first, and then building a house, and did a fund raising drive for that purpose, but very little funds came in, and we are realizing it would be just as easy to build the house first, and use a corner of the much larger living space as a recording/rehearsal studio. The thought of having room to raise our arms and praise Adonai, to choreograph dances again, with room to record and practice and create new music in between our daily work, is a very pleasant dream. 
We are working so hard now to really focus, as Adonai told us to, on the music instead of fundraising or scrabbling to find menial jobs that will take all our time and kill our ministry. He said He would bless us financially through our ministry. Our goal is to release a song a month over the next year, and though January and February's releases will both be in February, it is working! 
When we get these songs released, please support our work by purchasing the songs, and then share the link with all your friends. The video also when it is released. This will be akin to giving us a fishing pole instead of a fish. We want to be able to support ourselves, now that we are no longer full time on the road. 
If you do want to give, thank you! You can either use the PayPal button at the bottom of our page: https://zemerlevav.org/zl-s-artisan-retreat 
Or if you want Tax credit, use our Giving page: https://zemerlevav.org/giving