Shalom Friends and Family, 
"We live in a fallen world." It's such a simple statement, and one that most of us agree with in principle, but I find myself always hoping for the best and becoming so grieved when the world is not as beautiful, peaceful, happy, simple, (the list could go on and on) as I'd hoped and wished for, it's rather childlike of me. It's hard to walk in "Shalom" when the ugliness and bitterness of the worst of the world forces itself into our faces. 
So how do we deal with that? I certainly don't have "pat" answers, and yet in a sense I do, because the "real" reality is fairly simple. It's the world that muddies and complicates things. Adonai has given us everything we need. The tools: prayer, His word, praise, thanksgiving, and worship. We also have friends and family, always there is someone to support us when we are down, to pray with us and for us. To just say "I love you."  
I need at times to be reminded of the "armor of God" in Eph. chapter 6 The helmet of salvation, the belt of truth, the shield of faith. I need to think about positive things as we are exhorted to do in Phil. 4:8: whatever is good, true, honorable, just, pure, lovely etc.. Much of the battle is definitely in our minds, and too much darkness encroaching there can make out hearts sick, and it's so easy to forget these "simple" but oh so helpful truths. 
Let's be a blessing to others, and try to say as many good, worthy, meaningful, positive and cheerful things to one another as possible. That's not to say that we can't share our struggles, but if we try to balance them with the things that have blessed us, that we are thankful for, and that we've enjoyed, we won't overburden one another, and we will help ourselves to remember that it's not all bad. We serve a great and loving God, and there is always something to be thankful for! 
Summer Tour 
We are now preparing to leave for our summer tour. This year we will be in Alabama, Tennessee, Kansas, Oklahoma, and Alaska in July. In August we'll be in Colorado, and New Mexico. In September we will be in Texas, and then heading home the southern route. If you are in any of these states, we still have open dates if you'd like to have us come and minister in music, song, praise, and worship. Just give me a call 316-259-8338 or email me at zlbooking@gmail.com  
Mark, The Harp Builder 
Mark was very blessed during a recent trip, to come across some wood shop equipment that was in an "estate sale."  Rarely do we have any funds even for a "deal," but Bless Adonai, this time we did! Purchasing this special large sander and a dust collection system allowed him to set up his shop in such a way that he was able to begin making harps again! He has two that he's working on now, but will only be able to get one of them finished in time to bring it with us on tour. This will give many people an opportunity to see his workmanship, and order a harp if they would like to have one built for them. 
He is working hard and really enjoying the process as he re-builds his lost "templates" and gauges that he had made when he built our two harps. The first is always the most difficult, and takes the longest, as he develops his design. It will be similar in size and sound to mine, and Kerah's harp which he also built.  
We will be building him a web page on our Zemer Levav website, as we travel this summer and have better access to the internet. I'll let you all know and send a link when it's up! Meanwhile here's a couple of photos of the "work in progress." 
Of "Hopes" and "Goals" 
In January of this year, I set some goals for myself. I realized that I needed to rethink my priorities, not the priorities that I believe I have, but the difference between those "believed in" priorities, and what I was actually spending most of my time doing. I had to think seriously about what I really wanted to be doing with my life, what does "me serving God" look like, what should it look like. 
I realized over the next month, that my desired priorities hadn't changed, but my lifestyle had changed, and I was trying to do and accomplish too many things for my schedule, and energy level. Therefore, the things I wanted to accomplish most were falling by the wayside. So I began to mercilessly chop away all the things that were not top priorities, and some of that really hurt. 
I had to give up my Hebrew lessons, in which I was progressing really well and found very meaningful. I had to give up jewelry making, which I find very relaxing and enjoy immensely. I had to give up my little farming venture, another pastime I've always loved. And what have I gained after all this merciless pruning? 
I now have time daily to play my harp and flute! I've been writing more songs. I'm more relaxed, and have more time for my family. I actually have time to rest, and time to visit with friends. I've found that I really need that social interaction/fellowship, now and then or I get depressed. So that is important for me. 
Sadly, some of the goals I set for myself in that time, were not practical in my situation. I was worried that we had not had any new music or video releases in years! Too long. I set a goal of releasing one song or music video a month, and we did release a live version of "You are My Strength" in February, then the music video "Even There"  in March, which though it took much longer than expected, we were very happy with! Another win, two months of goals reached! But we couldn't keep up with this. Our problem lies with the fact that we don't have all the skills necessary to complete the video releases without help, or the skill or time to mix down the song releases. We also have very little income, and have to do "side jobs" to pay the bills. Giving us little time to work on these things. 
For example, We shot video footage for another music video, but Mark hit a roadblock trying to learn the video editing, didn't have enough time to figure it out, as bills were due, and then started building harps, to hopefully generate income. I had no one to do the editing, I don't have time to learn this new skill, not if I'm going to be a musician. I can create video ideas, and do the videography, but not the video editing. It's too much. I also can write, arrange, and record tracks for songs, but I can't do the mixing and mastering. I don't have time to learn those skills or all the equipment, and I'm finding that my harp building husband who also wants to continue being a musician, doesn't have time either. 
We prayed much about these needs for our ministry in music to continue, and in time Adonai began to answer. I need a team around me as a songwriter, to help me achieve those goals. With that in mind, I sat with my wonderful husband Mark, and we discussed my musings and conclusions. We prayed, and decided that we would seek counsel from the wonderful people God has already given us, that are already "on our team." So I've begun to make phone calls, and will hopefully be able to set up meetings to discuss a plan of action. 
Another thing we discussed is our need to know that there are enough people out there who want these new songs enough (we already have more than enough for a new CD) that they are willing to help financially, (thanks so much to the few who faithfully send monthly support, you've helped us survive!) because if I cant' realistically do all these things myself, leaving Mark freer to work to support us. I'm going to have to pay someone else to do them. I'm going to need a team around me, to work with me on these things. 
Please be in prayer for us as we move forward. Seven years is too long between album releases, and I have all these beautiful songs I've been writing, some that you will hear this summer as we tour! I would like to do something similar to "Patreon" where people agree to monthly support, if you create something new (in your art form) every month. I've already been writing a song a month and arranging harp for it! I just don't get paid for all the time I invest, so I have no funds to do anything with the songs. It's pretty frustrating. 
I'm going to try to do some simple, single camera videos, using the built in mic (not the best, but…) to share some of some of the new songs I've been creating, on our website while we are on the road, so that at least you all will be able to hear the fruit of my labor, and be blessed by it. That always blesses me! As with Mark's "Harp" page, I will let you know when I release a video. So watch for the next couple of newsletters!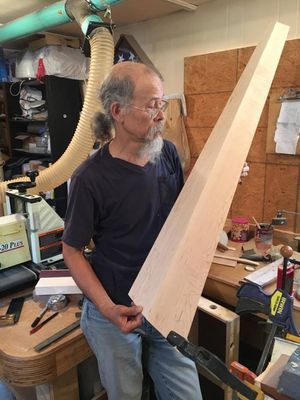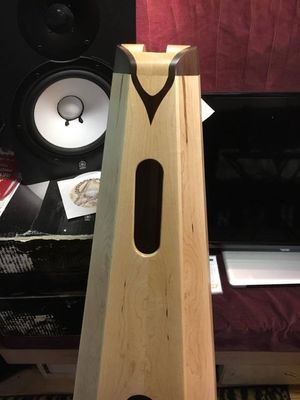 You Wrote A Book? 
By the end of March, I was reaching the pinnacle of my frustration over the lack of forward movement with any of the music or the video. When some creative people around me started challenging each other to write a book, I thought I'd be helpful while I was waiting for answers from the Lord on the music. So I helped a very busy person by reading aloud the book the group was using to try this audacious task, while she worked. It is called "No Plot, No Problem" and is an instruction manual on how to "write by the seat of your pants," all about churning out 2,000 words a day for a month and seeing what comes out! Pretty hilarious, but amazingly it has worked for a lot of people. I was intrigued. 
I was not intending to write a book, as a matter of fact I was thinking, "Well, maybe I can write a song a day for 30 days, that would be awesome, and at least I'd be accomplishing something toward my goals! (When I set goals I'm really a bulldog!) But much to my chagrin, God had other plans! As I was reading the book to the aforementioned lady, a plot suddenly presented itself to me. It was the sort of "in your face, this is what you need to do" thing that Adonai does in my brain when He is strongly directing me. So against my better judgment (remember all the "pruning?") I started writing that book! 
Thirty days later, I was one of two people in the group that actually met my goal and finished the month with a 50,000 (actually 56,000+) word manuscript! And do you know what? My frustration was gone. I was looking at my life differently, and I worked through some deep seated issues in my life that had been a shadow in the back of my mind for years. That's some God we serve! I am now about a third of the way through the re-write, up to 70,000 words, and will be working on it while we drive several thousand miles this summer. I've written it mostly on my iPhone, waiting in the car for someone running errands, and while Mark drives on trips to see family, etc. 
A short description: The Earth is restless, with severe quakes, volcanic activity, and political unrest everywhere. A group of believers in Adonai have concurrent dreams about walking on a beautiful new planet. They are from many nations, and have escaped disasters both physical and political, crying out to God for help. The one thing they all have in common is their desire to be a loving community, loving the God of Abraham, Isaac, and Jacob, loving the scriptures, immersed in them, and living by them. 
The news is out, Voyager 1 shocked the scientific world when it left the heliosphere and caught in a celestial rip-current shoots the opposite direction our heliosphere is traveling, at an incredible speed. Years later photos of a heretofore unknown planetary system begin to come in, and right in the "Goldilocks" zone a lovely jewel of a planet, the one God revealed to the believers in dreams! The hardest question is "Can we leave the planet where Israel is?" till a scientist on the team reminds everyone that to God, time and space are irrelevant. The planet Terra is no further away from Israel to Him than Oregon is! 
Thus begins The Terra Colony Project, a privately and individually funded group, who are determined to travel this interstellar current to the new planet and start new lives. 
Stay tuned!  
New Song! 
Like a Child 
I receive Gods Kingdom with wide eyed wonder 
With the eyes of a child 
I receive Gods Kingdom with arms wide open 
With the heart of a child 
I receive Gods Kingdom with wild excitement 
With great expectation 
With gladness and joy 
Throwing all caution to the wind 
Just like a child 
Let the children come to me 
Do not hinder them 
For the Kingdom of God belongs to such as these 
Prayer Requests 
Please pray: 
That God will prepare us, and the people our ministry will touch this summer. 
That our few empty dates will fill up, Adonai opening the doors He would have us go through. 
That Adonai willing, our meeting, and team forming effort will bear fruit. 
That if God wants us to continue in this ministry, He will provide more people to partner with us financially, regularly, and faithfully. 
If not, He will show us what's next! Sell songs for others to use? License our music? (Change of focus?) Write books and build harps? Become farmers? :) 
For safety on the road this summer.